Aadhaar Card Update: How To Change Your Aadhaar Address, Mobile Number, Email ID
Aadhaar Card, the 12-digit unique identity number issued by the Unique Identification Authority of India (UIDAI), allows users to update their address without visiting an Aadhaar Kendra. Aadhaar number acts as the unique identity number of all Indians and is also now essential to be linked with multiple facilities. Hence it is important that in case of a change in your address, the details should be updated in your Aadhaar card. UIDAI provides this facility online, which in effect spares you the trouble of visiting an Aadhaar centre.
Here are the simple steps that you need to follow to update your address in your Aadhaar card:
1) Visit the official website of UIDAI – /uidai.gov.in. Click on 'Aadhaar update request (online)'.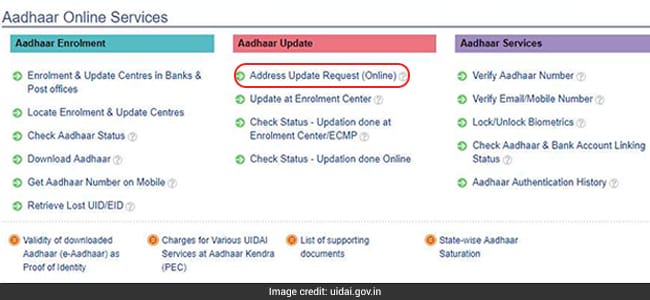 2) This will direct you to another window which clearly lists out the steps of updating address in Aadhaar card number: STEP 1: Login with Aadhaar, STEP 2: Address Update Request STEP 3: Upload Documents and STEP 4: Select BPO Service Provider and submit request. Click on 'Proceed'.
3) Input your Aadhaar number and the text verification code as shown on screen. This will generate an OTP which you will receive on your registered mobile number.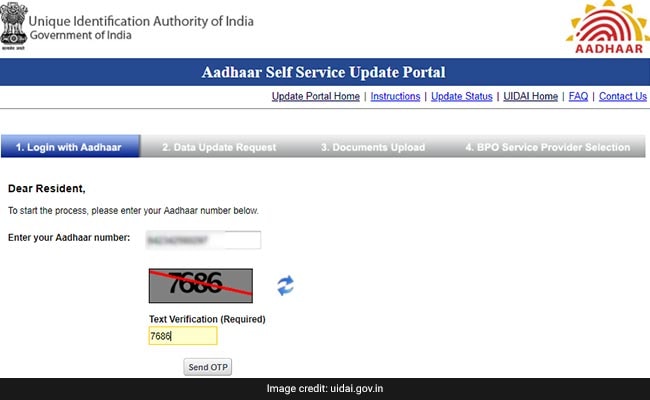 4) Input the OTP received on your registered mobile number.
5) On the next page, select 'address'.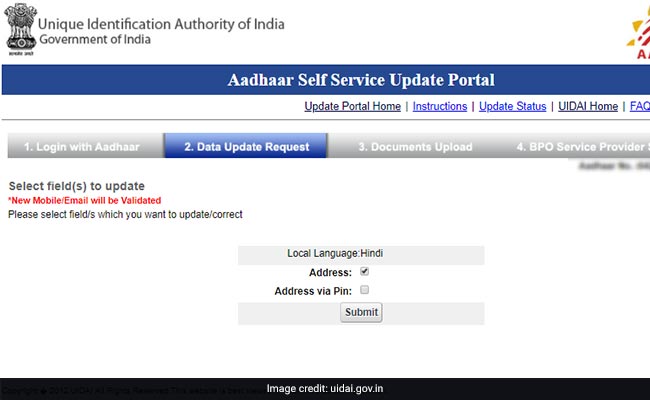 6) Input the address details that you want to update on the next page.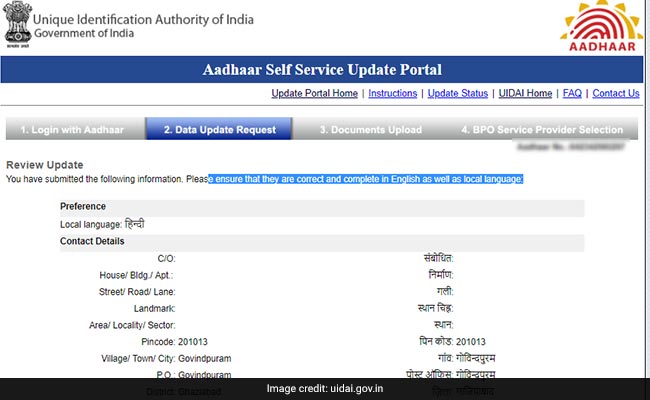 7) Review the details and upload the relevant documents to support your update like voter ID details, driver's licence etc.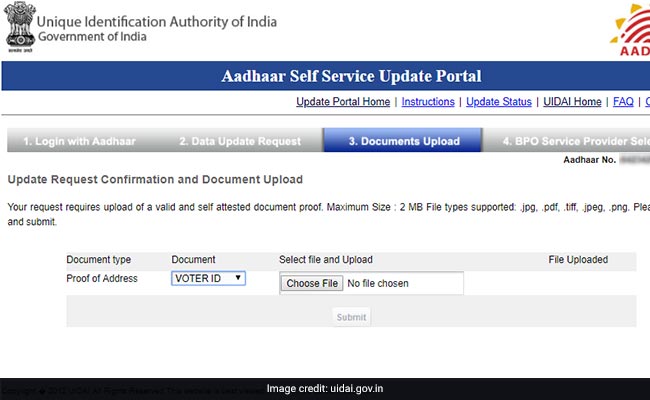 8) At the end of submission, a URN or Update Request Number is issued to track the status of application.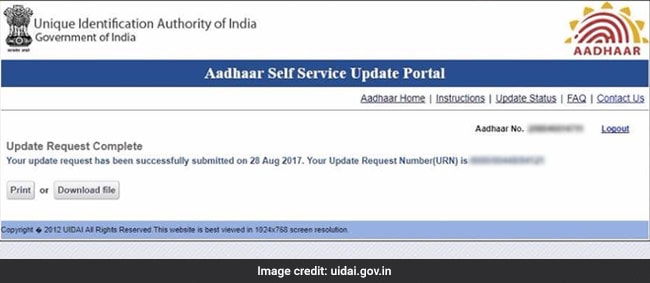 How to update mobile number linked with Aadhaar card number
Users need to visit the nearest Aadhaar Kendra to avail this service.
How to update email id linked with Aadhaar card number
For this too, you need to update an Aadhaar centre.
Now, UIDAI allows users to update only their address online.
Source by:- ndtv
Share: